All The Galleries
All The Galleries is a directory of art and antiques dealers that required easy online maintenance of their database, plus the ability to manage news and press releases.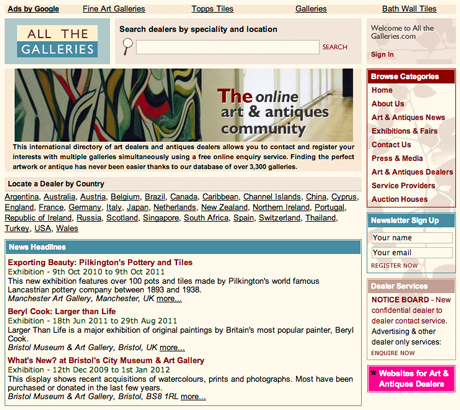 Technologies Used
All The Galleries combines a bespoke CMS along with sophisticated search and emailing facilities for its site visitors. It also corporates intelligent automated ad placement based on page content.
I know we were fussy but nothing was too much trouble for Yeo Vale Internet; they themselves set extremely high standards.
Visit www.allthegalleries.com